Informations sur l'album Temple of the Dog de Temple Of The Dog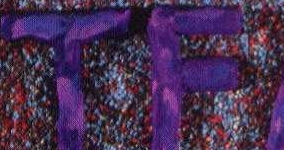 Vendredi 30 Novembre 1990 est sorti le nouvel album de Temple Of The Dog, appelé Temple of the Dog.
En 1990, Andrew Wood, chanteur des groupes grunge Malfunkshun et de Mother Love Bone, est mort d'une overdose. Lorsque son ami et colocataire Chris Cornell appris sur du Bois mort, il a écrit deux chansons en hommage à lui lors d'une Soundgarden tournée à travers l'Europe. À son retour à Seattle, il a décidé de les enregistrer avec Mother Love Bone est le guitariste Stone Gossard et le bassiste Jeff Ament. Le groupe a été complété par Soungarden batteur Matt Cameron et Gossard de l'ami guitariste Mike McCready. Ils ont nommé le projet de Temple du Chien après une ligne sur Mother Love Bone est "l'Homme de l'Or des Mots".
Les 9 chansons qui composent l'album ce sont les suivantes:
Voici quelques succès chantés par Temple Of The Dog. Entre parenthèses vous trouverez le nom de l'album:
Pushin' Forward Back
Four Walled World
Your Savior
Wooden Jesus
Angel of Fire
All Night Thing
Times of Trouble
Call Me A Dog
Black Cat