Informations sur l'album Nature of Things de Subsonic Eye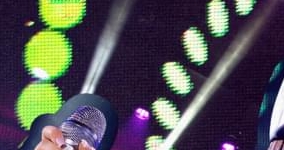 Nous vous présentons le nouvel album de Subsonic Eye intitulé Nature of Things. L'album a été délivré en date du Mercredi 24 Février 2021.
Voici la liste des 8 chansons qui composent l'album. Vous pouvez y cliquer dessus pour en voir la traduction et les paroles.
Voici une petite liste de chansons que Subsonic Eye pourrait décider de chanter, y compris l'album dont chaque chanson est tirée:
Unearth
Cabin Fever
Consumer Blues
Spiral
Animinimism
Fruitcake
Certains Paroles et Traductions de Subsonic Eye
Traductions les plus vues cette semaine